Defence Infrastructure Organisation publishes shortlists for South-west and South-east regions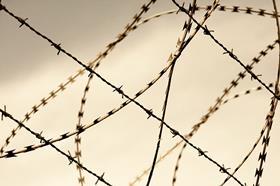 The Ministry of Defence's estates arm has unveiled the shortlisted bidders for two construction frameworks, covering the whole of southern England, with a combined value of £650m.
The Defence Infrastructure Organisation (DIO) has announced the shortlists of a dozen bidders each for its south east and south west capital works frameworks.
They are two of seven regional capital works frameworks, which are being awarded under the DIO's Next Generation of Estate Contracts (NGEC) programme.
The total estimated value of the south-east and south-west frameworks are up to £250m and £400m respectively.
Contractors Balfour Beatty, Interserve, Kier, Lend Lease, Miller Construction, Morgan Sindall, Vinci and Volker Fitzpatrick feature on both shortlists (see box).
The frameworks cover the design and build of MoD construction projects with individual values of up to £12m. Projects valued at up to £50m will be procured through the National Capital Works Framework, which operates alongside the regional frameworks.
The NGEC team received a total of 46 valid submissions as part of the pre-qualification questionnaire process for the two frameworks.
Later this week the shortlisted bidders will be invited to submit tenders in order to finalise the final list of four or five companies on each of the frameworks. The contracts are due to be awarded in summer 2015 and each will run for an initial four year period, which might be extended for another three.
Shortlisted bidders have been invited to attend a conference at RAF Wyton in Cambridgeshire on 26 November 2014.
South-east framework bidders
Babcock Support Services Ltd
Balfour Beatty Group Ltd
John Graham Construction Ltd
Henry Brothers (Magherafelt) Ltd
Interserve Construction Ltd
Kier Construction Ltd
Lend Lease Construction (EMEA) Ltd
Miller Construction (UK) Ltd
Morgan Sindall PLC
Shepherd Construction Ltd
VINCI Construction UK Ltd
Volker Fitzpatrick Ltd
South-west framework bidders
Balfour Beatty Group Ltd
BAM Construction Ltd
John Graham Construction Ltd
HBDW SPV
Interserve Construction Ltd
Kier Construction Ltd
Lend Lease Construction (EMEA) Ltd
Midas Construction Ltd
Miller Construction (UK) Ltd
Morgan Sindall PLC
VINCI Construction UK Ltd
Volker Fitzpatrick Ltd