Birmingham Energy Savers dumped just four years into an eight-year contract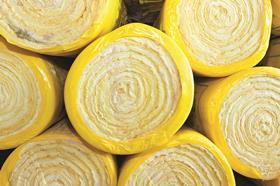 Birmingham City Council has unceremoniously dumped Carillion's £1bn Green Deal scheme, after admitting the contractor faced an "impossible job" after central government axed funding for the energy efficiency scheme.
The council's cabinet agreed yesterday to cancel Carillion's Birmingham Energy Savers (BES) housing retrofit scheme from April next year, just four years into an eight-year contract that should have run to 2020.
Building revealed last April that the value of the flagship Green Deal scheme had already plummeted in value from early estimates of between £1.5bn and £1.6bn of work, to £1bn, after 11 prospective public sector client partners pulled out.
Carillion was originally appointed to run BES in October 2012, under which it was contracted to act as a partner to Birmingham council to offer £600m of housing retrofits across the city between 2012 and 2020, funded through the Green Deal, ECO and other government schemes. The overall value was boosted by the prospect of rolling it out to other neighbouring areas.
The council's decision comes after a report to cabinet recommended axing BES after funding for the national Green Deal Finance Company and the Green Deal Home Improvement Fund was stopped in July.
The report said issues affecting the scheme were the lack of national marketing, the "extensive and complex" process to get measures installed, landlords being unable to take advantage of the Green Deal due to current legislation, as well as the higher interest rate of getting a loan from the Green Deal Finance Company.
Cllr Lisa Trickett, cabinet member for sustainability at Birmingham City Council, said: "Everyone at the council and Carillion Energy Services has done their very best to make this partnership work – but when you are asked to deliver something that is based on a flawed central government model and significant changes in the energy efficiency market, you are faced with an impossible job."
Following the cabinet's decision, a Carillion spokesperson said: "We understand and accept that changes to the Green Deal market has prompted the council's decision to withdraw from its own local version of the initiative.
"We will continue to deliver our current contracted work and expect this to be completed by the end of 2016. We are looking forward to working closely with BCC on other projects as we have done previously on the Library of Birmingham."