Former civil service head joins framework supplier
Lord Kerslake has been named as the new chair of framework supplier Pagabo.
Former head of the civil service, Bob Kerslake (pictured) has taken up a role as non-executive chairman at the Hull-based firm.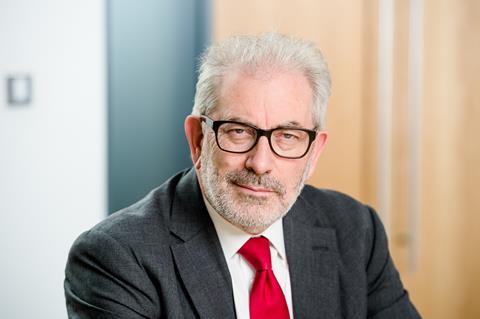 Speaking to Building, Kerslake said: "[Pagabo are] a challenger in their sector and ambitious to grow. They are also focused on how we can develop the construction industry for the future.
"They put surplus back into social projects and above all they are innovative and draw on digital technology to promote their business."
He also said his experience with local and central government and expertise in housing and regeneration would be of benefit to the company, which has a 15% market share in the framework sector.
Pagabo chief executive Simon Toplass said the firm wanted to bring in Kerslake for his experience at a time where the company is looking to grow.
He added: "We want to increase our framework market share but we are also looking to expand into other areas."
Toplass said Pagabo is also launching two new frameworks this year. One will be for developers, while the other will be for those who use modern methods of construction.
Kerslake, who is former permanent secretary for the Department for Communities and Local Government and was chief executive of the Homes and Communities Agency for two years, is also the chair of Barking and Dagenham council's development arm Be First and housing association Peabody.