Sir Albert Bore will stand down from the role in December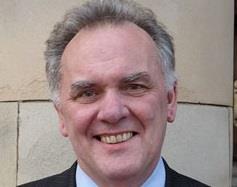 Sir Albert Bore is to stand down from his role as leader of Birmingham City Council. He will remain in post until December.
Bore has overseen widescale regeneration of the city during 16 years in the role.
In a statement Bore said he had considered "for some time now" about a succession strategy for his role as leader of the council.
The Labour politician has called on his party to start the election process now for a new leader of the Labour-run council "so as to allow me to step aside as leader of the council in December."
He added that the "essential" items on the council's agenda would continue – including the work of the panel designed to oversee changes at the council, as well as the delivery of a combined authority and a devolution deal with government – which he said were "crucial for the future prosperity and economic security of the city."
He added: "Between now and then this will be a transition period, but the essential work of the council will not be interrupted."