Mayor of London will act as planning authority on scheme at Mount Pleasant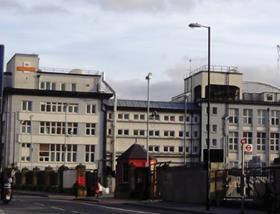 The Mayor of London Boris Johnson has called in a planning application to build 683 homes in central London, after the client Royal Mail fell into disagreement with Islington and Camden councils, the local planning authorities.
Royal Mail is proposing to build homes, shops, offices, restaurants and public space on half of the site currently occupied by its Mount Pleasant sorting office in Farringdon.
The remaining half will continue as a postal sorting office employing up to 3,000 people.
A planning application could be brought before the mayor before the summer.
Johnson said: "London is growing at an unprecedented rate and it is absolutely vital that we get on with the important work of building thousands of new homes as quickly as we can.
"By taking over this application it should be possible to speed up the decision making process.
"My team will be working closely with the local authorities and Royal Mail without further delay."
The mayor will now consider all of the planning issues and address the concerns expressed by the boroughs and local residents before taking a decision on the planning application.