Berkeley 1,000-home schemes wins planning after Mayor overturns Islington council's refusal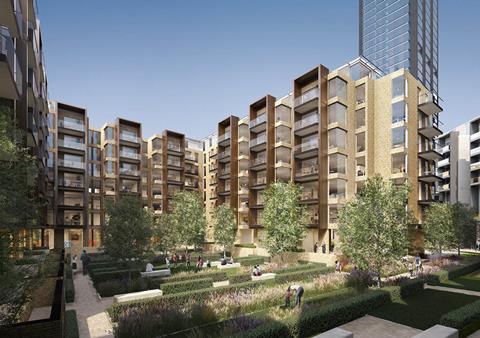 The Mayor of London Boris Johnson has overturned a decision by Islington council to refuse planning permission for a Foster & Partners-designed 1,000-home scheme on north London's City Road.
The City Forum scheme comprises a 42-storey tower block and a 36-storey tower block, a hotel, a crèche, retail and office space and will deliver 995 homes, 30% of which will be affordable.
Johnson called in the scheme in December after it was rejected by Islington council.
In a statement City Hall said the scheme "can alleviate some of London's pressing housing needs and regenerate a part of London that is in need of improvement".
City Forum is the second scheme in two days to be controversially approved by the Mayor, after Johnson gave Farrells' £1bn Convoys Wharf scheme the green light yesterday.
The planning decision for Convoys Wharf was taken out of Lewisham council's hands after developer Hutchinson Whampoa complained Lewisham council's planning process was moving too slowly.
Johnson said: "London is enjoying an unprecedented population boom and by 2030 will become the first city in Europe to be home to ten million people.
"Building new homes and creating more jobs is absolutely crucial so that we can ensure this growth is sustainable."
Councillor James Murray, Islington council's executive member for housing, said: "We are very disappointed by the Mayor's decision - he has waved this development through and let down people in Islington.
"We think the Mayor has been fooled by the developers who are going to make a lot of money from this scheme, and who we believe could provide many more genuinely-affordable homes for Londoners on this site."
Berkeley Group said they will aim to start construction on site this summer.
Berkeley's divisional managing director Justin Tibalid, said: "We want to bring real benefits to the area and to London as a whole, not least through a major investment in high quality affordable housing."