Mayor invites Londoners to apply for funding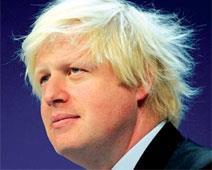 The Mayor of London Boris Johnson has invited Londoners to apply for a share of an £8m self-build fund.
Under the scheme, Londoners can apply for loans or grants under the governments 'Custom Build' and 'Community Right to Buy' schemes to enable them to develop homes or community facilities.
The mayor has enlisted the help of several London architects and design experts including Ben Derbyshire, managing director of awarding winning architects HTA and Peter Murray, architect and chairman of New London Architecture.
David Birkbeck, chief executive Design for Homes and Tamsie Thomson, director at the Royal Institute of British Architects have also lent their support.
The Mayor of London, Boris Johnson, said: "From grand Georgian squares to the Brutalist developments of modernity, London's unique architecture has played a key role in making this city a fantastic place to live, work and invest in.
"As we seek to establish a new vernacular for our capital in the 21st century, this project will put Londoners themselves right at the heart of the creative process.
"Whether it's new self-build homes or a much needed community facility, we want to see really innovative ideas coming forward.
"With the help of the top industry experts we have on board, there's never been a better opportunity to help shape the neighbourhood in which you live."
For more news and stories like this on the house building and residential sectors, be sure to attend the RESI event in September 2012. Places are limited, so book your place today - visit www.resievent.com for more information.