Contractors appointed to major works framework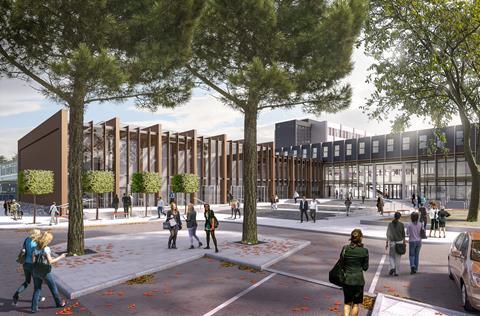 Big name contractors including Bouygues and Graham Construction have won places on a £130m university framework in Oxford.
The firms have won places on Oxford Brookes University's major works framework for its ten-year estate investment plan.
Along with McLoughlin & Harvey and Stepnell, Bouygues and Graham are on the framework panel to deliver projects over £5m, which has an overall value of £65m.
The university has also appointed contractors to two frameworks for smaller projects, worth between £2-5m and below £2m respectively.
Dawnus Construction, Lakehouse and Stepnell have won places on both of these frameworks, while EW Beard completes the line-up on the £2-5m panel and PMS takes the final spot on the up to £2m framework.
The estate investment programme is set to upgrade the facilities on all of Oxford Brookes' campuses.
There is opportunity for the framework to be extended for another two years.
Commenting on his firm's place on the framework, Graham's London office director, Rob Joyce, said the contractor's London division is expanding westwards to meet the "high demand" of the "thriving Thames Valley market".
Full list of winners
Projects over £5m: Bouygues, Graham Construction, Stepnell, McLaughlin & Harvey
£2m-£5m: Dawnus Construction, Lakehouse, Stepnell, EW Beard
Up to £2m: PMS, Dawnus Construction, Lakehouse, Stepnell