Dispute centres on Premier Inn hotel in Bedford
Bouygues UK is suing an Essex subcontractor for £2m after it forked out to replace alleged defective cladding fitted to a Premier Inn in Bedford.
In documents filed at the Technology & Construction Court at the end of last month, the French contractor says it was forced to replace the cladding Basildon firm Sharpfibre fitted at the 100-bed hotel just a few months before the Grenfell Tower fire three years ago this month. Problems were found during an inspection following the Grenfell fire.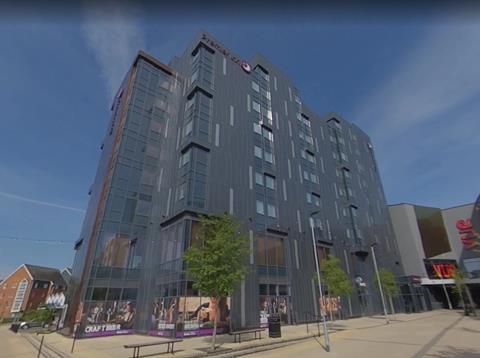 Bouygues alleges the cladding installed by Sharpfibre was non-compliant with building regulations and contractual terms. It added that Sharpfibre was fully responsible for the design of its sub-contract works on the scheme.
> Radical changes needed to combustibles ban, architects tell government.
> Work stopped on two thirds of cladding remediation projects.
Sharpfibre, which has been contacted for comment, has in turn brought its own claim against London architect Mountford Pigott, which provided an insulation specification for the building in 2015.
The architect was appointed by the scheme's original main contractor JBL before Bouygues took over the job in March 2017.
The hotel (pictured) was part of the £36m Riverside North development, a mixed-use regeneration of Bedford town centre which Bouygues had been working on since June 2016.
The Bedford complex is one of a dozen in the Premier Inn portfolio that have needed cladding remediation work.
A spokesperson for the budget hotel chain said that following inspections in the wake of the Grenfell Tower fire "it was confirmed that a small number of our hotels were no longer deemed to meet building regulations but crucially that they are all entirely and unequivocally safe to operate – irrespective of the exterior cladding".
Bouygues declined to comment.