Site forms part of £400m South Kilburn regeneration, with development to include 144 homes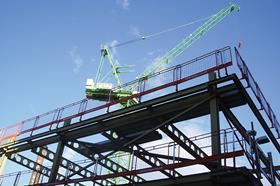 Bouygues development arm and residential developer Londonewcastle have confirmed the acquisition of a 1.7 acre site in south Kilburn for a £65m mixed-use development.
Site 11B, as it is currently known, will comprise 144 residential units, 28 of which are affordable, and 480 sq m of commercial floorspace.
The development forms part of the £400m regeneration of South Kilburn, which aims to deliver 2,400 new houses.
With the land acquisition, the preparations are now being made for an early 2014 demolition of the existing buildings, followed by construction starting in March 2014.
Construction is expected to be completed in 2016.
Housing association L&Q will then acquire the affordable residential units.
Nicolas Guérin, managing director of Bouygues Development said: "Bouygues Development is very pleased to have reached this exciting and significant stage of such an important project for the London Borough of Brent.
"Working with our partners, our focus has been to provide a high quality development which enhances the council's vision for the area, we are looking forward to delivering much needed homes and turning this vision into a reality."