Accounts also show energy business widened losses last year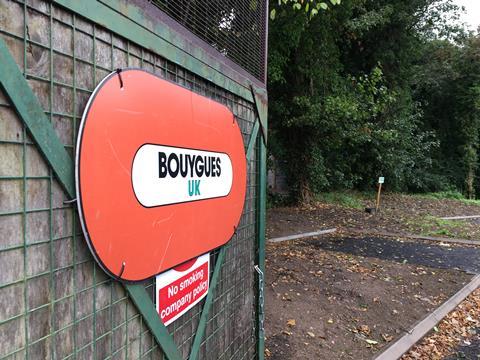 The UK building business of French giant Bouygues slumped into the red last year with the firm blaming reduced turnover for the fall.
The firm had returned to the black in 2017, posting a pre-tax profit of £8.6m for the year to December after nosediving to a £78m pre-tax loss the year before.
But Bouygues saw profit sink last year to a pre-tax loss of £1.7m on revenue down 24% to £452m.
The firm, which is working on the Hinkley Point nuclear power station in Somerset, said the loss "reflects the impact of reduced turnover during the year as a result of increased selectivity of projects targeted".
It added that a number of its jobs had been hit by delays "due to the uncertain market conditions in the UK".
Meanwhile, its energies and services divisions saw pre-tax losses widen last year from £35m in 2017 to £50m.
The business, which builds and services highly technical facilities such as laboratories, data centres and EfW plants, said a "significant proportion" of the division's losses were down to two biomass jobs – where delays have triggered extra costs including compensation to the client.
Turnover at the business rose 16% to £120m.