Housebuilder anticipates significant revenue and pre-tax profit rise after 8% rise in homes delivered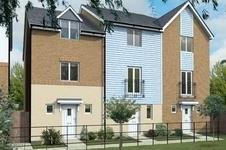 Housebuilder Bovis expects to announce a significant increase in revenue and pre-tax profit next month after reporting an 8% increase in the number of homes delivered.
In a trading update to the City, Bovis said it built 3,934 homes during 2015, up from 3,635 the previous year, while the average sales price increased by 7% from last year to £231,000.
However the firm, which put out a profit warning based on the impact of rising construciton costs, said subcontract labour availability remained a key constraint in the market, driving cost inflation. However, the firm said it was seeing signs of cost increases moderating.
The firm has also started 2016 with 2,003 homes reserved by buyers, up 14% on the previous year's 1,752 forward reservations.
The housebuilder's land bank also increased by 6,058 plots in 2015 as it acquired 35 consented sites.
In a trading statement two months ago, the housebuilder said both planning delays and subcontract labour availability meant that it expected its operating margin to be "only marginally ahead" of the 17% recorded last year.
Commenting on today's update, market analyst Stephen Rawlinson said: "Forward sales are up 14% for the new year just started which is a little below the level of rivals who have updated in recent days.
"The other areas that the bears on Bovis will highlight are the statement that the earnings will be 2H weighted this year and that while they are abating sub contract cost increase remain an issue.
"Investors will struggle to find a convincing buy argument for Bovis based in this data; it's good but not enough to alter views."