Jonathan Hill is to leave the business to take up role older people's service provider Saga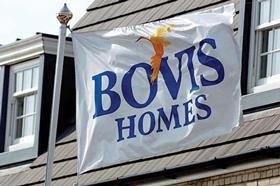 Bovis Homes' finance director is to leave the firm to join older people's service provider Saga.
In an announcement to the City this morning, Bovis said Jonathan Hill's exact leaving date would be confirmed soon.
However, it said his leaving date would "take into account" his contractual notice period of 12 months.
In the announcement Bovis Homes' board "expressed its gratitude" for Hill's contribution to the business.
It said the search for a replacement finance director would commence immediately.