John Sisk & Son has announced that Stephen Bowcott has replaced Gary Crabtree as its managing director.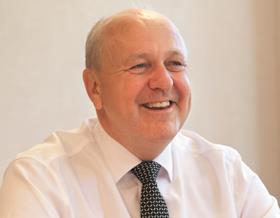 Stephen Bowcott (pictured) has been appointed managing director of John Sisk & Son, the construction arm of Sisk Group.
He will take up the role in September, replacing Gary Crabtree, who will remain with the business in an advisory capacity, a statement from Sisk said.
Sisk added: "Bowcott brings a strong track record of success in the senior leadership of major construction organisations".
Previoisuly Bowcott was chief operating officer at Kier following its takeover of May Gurney in 2013. It was announced in April that he was stepping down from the role.