Collaboration between certification schemes said to be in response to demand from prime office developers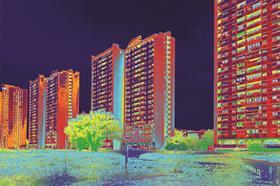 The BREEAM and WELL building standards have signed a collaboration deal to recognise both sustainability and wellbeing best practice in buildings.
By next month, BRE and the US-based International WELL Building Institute (IWBI) will offer 35% of credits on each other's certification schemes.
Speaking to Building, BRE director of performance Gavin Dunn said the collaboration between the two standards was "very much a response to a market need" after "top London prime office developers" told BRE their clients wanted both sustainability and wellbeing in their buildings.
He added: "Having that formal recognition [of the WELL standard when going through BREEAM], so you can confidently jump and make that bridge across those different stakeholders is important, because there's nothing like uncertainty to hold up a real estate deal, right?"
Dunn said the collaboration was also designed to address issues affecting some zero-carbon developments where occupiers have complained about air quality or thermal comfort.
Paul Scallia, founder of the IWBI, told Building the collaboration will help architects and engineers to design buildings for wellbeing.
He said: "Architects, designers, engineers – they love it. They've been designing for the human condition since they first picked up the pencil. What they haven't had is a toolkit, put together by informed medical science, to design towards."
The collaboration comes as industrial developer Baytree, a subsidiary of property investor Axa Real Estate, announced it is set to build the world's first BREEAM and WELL certified new-build project in Dagenham, Essex.
When completed the buildings, set to be occupied by a manufacturing and logistics firms, will achieve BREEAM "excellent", an EPC rating of A and the WELL Building Standard accreditation for occupier wellness.
BRE also announced that it has launched a research programme into BREEAM to "support its ongoing development" and get feedback from users.