Competition and Mergers Authority warns that parts of £336m purchase could affect local ready-mix markets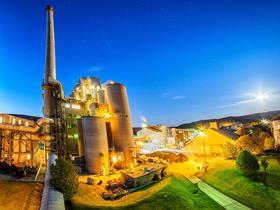 The government's anti-monopoly watchdog has warned Breedon Aggregates that parts of its planned acquisition of Hope Construction Materials face further investigation.
The Competition and Markets Authority (CMA) said that while the bulk of Breedon's proposed £336m buyout – first announced in October last year – appeared acceptable, concerns remained about 27 sites that supplied ready-mixed concrete where higher prices may result from a merger.
The two businesses operate more than 200 ready-mixed concrete sites across England, Wales, and Scotland.
The CMA said an initial investigation had ruled out any competition concerns over the production and supply of aggregates, as well as in relation to the potential for the merging companies to restrict the supply of aggregates or cement to rival suppliers.
But it said that unless Breedon was able to provide reassurances over the supply of ready-mixed concrete at the 27 sites by next Tuesday, a more in-depth "phase two" probe into the acquisition would begin.
CMA senior director of mergers Sheldon Mills said the businesses could now attempt to resolve the concerns, or face a more detailed investigation under the terms of the Enterprise Act 2002.
"Ready-mixed concrete is an essential product for a wide range of construction projects of all sizes in the public and private sectors," he said.
"The vast majority of the merger raises no concerns but there are a number of areas where the companies compete strongly with each other for customers and the concern is that the loss of such rivalry could lead to price rises for customers."
Breedon said the CMA's decision was in line with its expectations and that, "subject to agreement with the CMA on appropriate remedies", it expected to complete the acquisition "later this summer".
Announcing its plans to buy Hope last year, Breedon said the move would create the "UK's leading independent producer of cement, concrete and aggregates".
Hope has 160 operational sites, including a cement works in Derbyshire, five quarries and 152 concrete plants.
Breedon said that none of the sites where the CMA had expressed concerns about the ready-mix market were in Wales.