Latest major M&A deal in the aggregates sector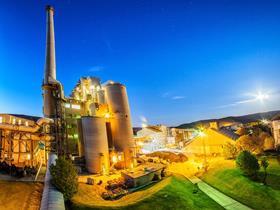 Breedon Aggregates is to acquire Hope Construction Materials for £336m, in the latest major M&A deal in the aggregates sector.
In a statement Breedon said the transaction would create the "UK's leading independent producer of cement, concrete and aggregates".
It is the latest deal in the fast-changing UK aggregates market. Global giants Lafarge and Holcim merged earlier this year, with some of their assets transferring to a combined UK business, while others were sold to Irish-based CRH, which is now trading a UK cement business under the brand Tarmac.
The chief executive of Aggregate Industries - part of LafargeHolcim - Pat Ward will take over as Breedon chief executive early next year.
Hope has 160 operational sites, including a cement works in Derbyshire, five quarries and 152 concrete plants.
In the year to June Hope sold 1.6 million tonnes of cement, 4.7 million tonnes of aggregate and 2.3 million cubic metres of concrete, generating revenue of £285.6m and underlying earnings before interest depreciation and amortisation of £37m.
The acquisition is conditional upon UK competition authority approval and is expected to complete in the second quarter next year.
Peter Tom, Breedon executive chairman, said: "This acquisition is well-timed, with UK construction output forecast to expand by around 15% over the next four years and volumes of all our major products expected to grow strongly.
"We are confident that we will be able to continue delivering significant value for our shareholders in the coming years, with an even stronger platform for growth."