Breedon is selling 14 ready-mixed concrete plants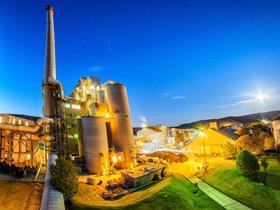 Breedon Aggregates has agreed to sell 14 ready-mixed concrete plants, paving the way for its takeover of Hope Construction Materials.
Breedon first proposed off-loading the plants in April to appease the Competition and Markets Authority - which has duly given its blessings, barring valid objections over the next two weeks.
Tarmac, owned by Ireland's CRH, will buy 11 of the plants, while The Concrete Company will buy the remaining three in Lincolnshire.
Breedon first struck a £336m deal to take over Hope last October.
The two businesses combined operate more than 200 ready-mixed concrete sites across England, Wales, and Scotland.
Tarmac will buy operations in Boston, Cloddach, Coleford, Inverness, Lincoln, Shrewsbury, Spalding, Telford Halesfield, Telford Trench, Wisbech and Leinthall. The Concrete Company is acquiring operations in Immingham, Scunthorpe and Grantham, and is restarting production at the latter. All except Leinthall are Hope plants.