Re-think followed changes to Premier League and Rugby Premiership requirements and residential markets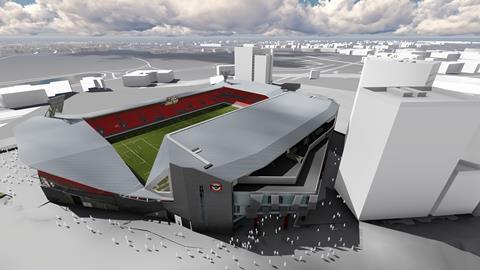 Brentford Football Club will offer local people the opportunity to look over revised plans for its proposed new stadium and nearby residential development.
Original plans to redevelop the west London club's ground and build 910 new homes around the site were approved by Hounslow Council in June 2014, followed by the appointment of contractor Be Living, Willmott Dixon's residential arm.
However Brentford said following subsequent changes in the development market and Premier League football and Premiership rugby union requirements gave it cause for a re-think and it had carried out a review of the original scheme.
The study has led to the stadium's capacity (pictured) being cut from 20,000 to 17,250, while other new features include some 'safe standing' space for supporters. Be Living has revised its plans for the residential development, which now include a new square and improvements to the 'look' of the buildings.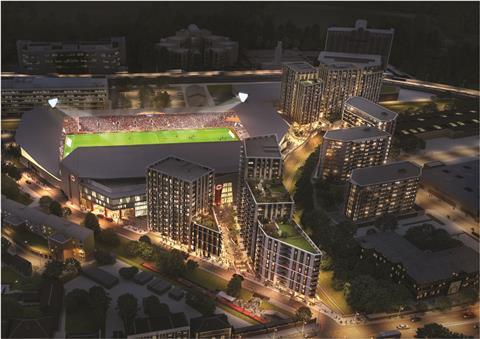 The amendments will be on display for the public on Saturday 30 September and Tuesday 3 October at the Brentford Boating Arch in west London.
Brentford FC said that while the changes would improve the design and lead to "a much less risky and commercially sustainable development", the new scheme was "fundamentally the same as the previous consent, with no more homes, no taller buildings and no more proposed uses on the site".
Subject to approval by Hounslow council, work will start early next year, with completion expected towards the end of 2019 or early 2020.