Firms likely to hire more subcontractors and move away from direct employment, FMB says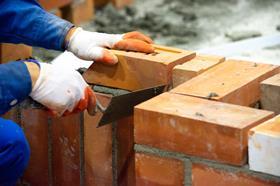 Firms preparing for slowing workloads sparked by a no-deal Brexit will be forced to risk their reputations by taking on more subcontractors and fewer full-time staff, the Federation of Master Builders has warned.
The group said one fifth (21%) of those SMEs polled for its latest quarterly State of Trade survey reported having a shrinking workforce, the first decrease in employment levels among small construction firms for more than five years.
The FMB warned it "could lead to reputation-damaging mistakes" and its chief executive Brian Berry added: "The construction industry has always used a significant proportion of subbies but the fact that direct employment is decreasing, points to Brexit nerves among construction bosses."
Its latest survey also showed that while workloads for SMEs across the industry rose slightly in the last quarter versus the first three months of the 2019 calendar year, the percentage of firms predicting increased activity in the coming three months fell from 41% to 37%.
And the skills shortage is getting worse, the FMB said, with 60% of SMEs struggling to find bricklayers and more than half (54%) unable to hire carpenters and joiners.