Ibstock says housing shortage and government commitment to housebuilding is bolstering prospects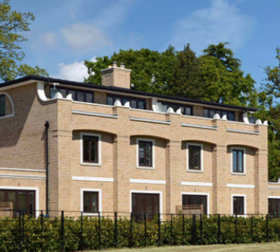 Posting a 4% rise in annual turnover brick manufacturer Ibstock said its markets had "shrugged off" concerns about Brexit, with demand continuing to come from the new build sector.
As the firm delivered a 12% increase in pre-exceptional profit before tax for the year to 31 December 2017 to £88.3m on turnover of £451.6m, its chief executive Wayne Sheppard said economists had been "overly pessimistic" in the wake of 2016's EU referendum and the group's volumes were progressing strongly into the new build sector.
Sheppard said its margins would likely rise as the housing shortage and UK government commitment to increase housebuilding volumes remained robust.
"During 2017, UK brick demand exceeded supply, manufacturers destocked and import levels increased. Consequently the investments we have made to increase capacity in both brick and roof tiles have been well-timed and our customers value this additional capacity.
"We therefore expect a margin improvement of one to two percentage points for our UK brick business in 2018."
Ibstock said a new brick-making plant in Leicestershire would add 100,000,000 bricks to its output once it came fully online next year, taking its capacity to around 780,000,000.