Demolition work begins this week to clear way for Aspire scheme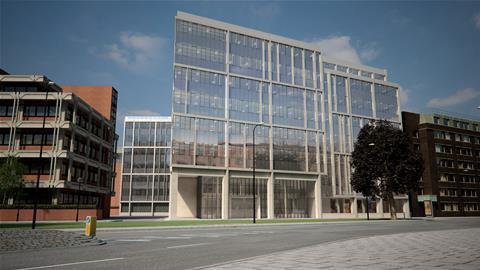 Developer Commercial Estate Group has unveiled plans for a £100m office scheme in Bristol, the city's largest single office development.
Demolition work to pave the way for the Aukett Swanke-designed scheme begins this month, with construction scheduled to start early next year.
The 200,000 sq ft scheme, called Aspire, is situated near Temple Quay and Temple Meads Railway Station and adjacent to Bristol City Council's headquarters at 100 Temple Street.