Building has enjoyed successful transformation into music venue
British Land has said that a former newspaper printworks could be retained under the developer's plans for the site in east London.
The 5,000 capacity Printworks opened as a music venue at the beginning of this year after the presses stopped rolling at the 6.5ha site at Canada Water back in 2013.
Former Argent boss Roger Madelin, who is heading up the work for the developer, told Building that having successfully used the building as a music and arts venue it is now looking to keep the space. The music programme is looked after by events organiser Vibration Group.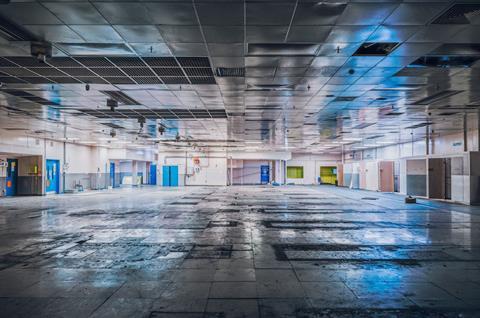 The entire £2bn development is being masterplanned by Allies and Morrison with others architects lined up for work including Hawkins Brown, who helped turned the former media centre at the 2012 Olympics built by Carillion into a creative hub, and Maccreanor Lavington which is working on Lendlease's Elephant & Castle revamp in south London.
Madelin added: "Ideally outline planning and detailed plans for the first phase will be submitted by the end of this year or early next year."
The scheme will create a new, major town centre for the area, including a range of offices and workspace, new retail, restaurants and homes as well as leisure and new parks.
British Land is working with Southwark council, the Greater London Authority and Transport for London on the scheme.
The first phase is set to focus on offices with the developer talking to a number of end-users, Madelin added.
The firm is speaking to a number of contractors about the scheme but said it would only work with a handful of builders. "We will work with a limited number of people to try and give them the opportunity to invest in people and ideas and not make the same mistake twice."
Subject to planning approval construction will start on site in early 2019 and last for up to 15 years.