Arup Associates-designed scheme for UBS' London HQ site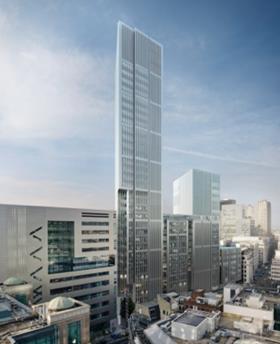 British Land has unveiled plans to replace Swiss bank UBS' London headquarters in the Square Mile with an office complex including a 32-storey tower.
The scheme at 2 and 3 Finsbury Avenue Square is designed by Arup Associates and would provide 550,000 sq ft of office space across four buildings. A public exhibition began yesterday and British Land expects to submit a planning application early next year.
UBS is vacating the site to move into the Make-designed and Mace-built 5 Broadgate groundscraper next door.