Tata Steel UK's construction steel business to trade under British Steel following sale to investor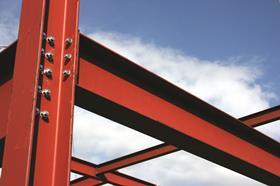 Tata Steel's 4,800-strong structural steel business, Long Products, has been saved after a deal to buy the division was completed by investor Greybull Capital.
The firm will relaunch under the name British Steel.
Tata, which is separately trying to offload its troubled Port Talbot steelworks in Wales, had been in negotiations with Greybull Capital over the sale of its Long Products Europe division for 12 months.
The purchase of the structural steel business completed yesterday for a nominal sum, paving the way for Greybull to invest some £400m into the relaunched company.
The deal includes the Scunthorpe steelworks, two mills in Teesside, an engineering workshop in Workington, a design consultancy in York, along with a mill in northern France.
Bimlendra Jha, executive chairman of the Long Products Europe business and chief executive of Tata Steel UK said: "Employees and trade unions have worked closely with the Long Products Europe management team to improve the business's prospects, putting it in a more competitive position than it has been for many years.
"It is through their dedication and hard work that we are in this position today in spite of continued challenges in the market."
Tata Steel is still seeking buyers for the rest of its UK operations, with the government ready to take a 25% stake as part of any rescue deal.