Architect opens a studio in Turkey to support design of 571m tall skyscraper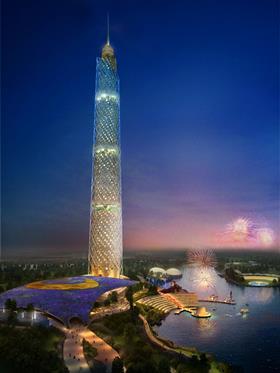 Broadway Malyan has been appointed to design the world's third tallest tower, a proposed Turkish skyscraper that will reach a height of 571m.
Once complete the building will be the tallest ever designed by a British architecture practice.
The UK-based practice has launched a new studio in Istanbul to support the design phase of the project, along with the delivery of other major mixed-use schemes the practice has won in the country.
The firm was unable to give any more details about the major skyscraper win, which at 571m is set to be the third tallest building in the world, after the Burj Khalifa (828m) and Abraj Al-Bait Towers (601m), which topped out last month.
Other wins in the country include a 525,000 sq m project in Seyrantepe, 250,000 sq m scheme in Beylikduzu, and 100,000 sq m project in Florya, the practice said. The new studio will be led by director Peter Vaughan.
Commenting on the Turkey studio launch, managing director Gary Whittle said: "The new office will further enhance our global reach and result in a network of 15 bases from São Paulo to Shanghai, distinguished by an unrivalled diversity with 500+ sector experts, distinctive client focus and commitment to a return on design.
"It is also evidence of our successful international growth strategy, with the practice boasting a strong project pipeline, and actively targeting emerging countries and new markets to continue to grow the business."
The launch is the practice's second studio opening so far this year, after it opened a Mumbai office in May.