Princess Alexandra one of six sharing £2.7bn of government funding
Bryden Wood has been appointed to advise on modern methods of construction to the NHS trust in charge of delivering the Essex hospital being redeveloped in the first wave of the government's hospital building programme.
The Princess Alexandra Hospital (pictured) in Harlow is one of six that was awarded a share of £2.7bn in November last year – as part of a decade-long initiative.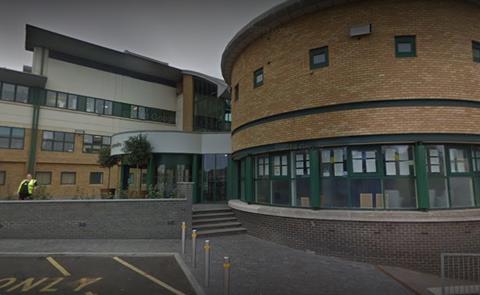 The government wants modern methods of construction to be used with the health department working on a guide for the design and construction of hospitals.
The Princess Alexandra Hospital NHS trust said it has brought in Bryden Wood to advise on MMC and Michael Meredith, director of strategy and estates at the trust, told Building: "We are building a hospital for the future and are focused on ensuring we have the best advice, specialist knowledge and skills to create a building that will meet the needs of our patients and our people."
Meredith said it has also drafted in CF Moller to work with the original team and "act as a second eye and critical friend".
Chorley-based practice Gilling Dod Architects is the main architect on the project.