Costs on stalled £123.5m scheme set to go up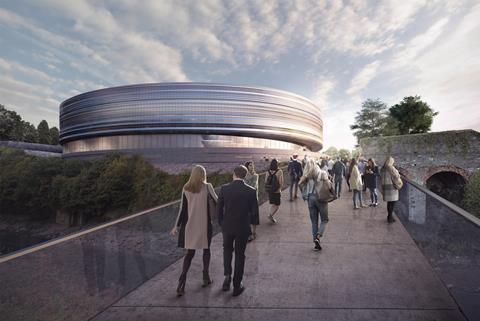 The future of Bristol's proposed £123.5m, 12,000-capacity arena has been thrown into doubt, despite the city council's claims that a pause in its development should not be seen as a "backward step".
Bristol council has ordered accountants KPMG to "expand" the scope of a review the firm is already conducting into the project's value for money proposition, with its remit extend to examine the venue's design and location, as well possibilities for private cash to support the scheme.
KPMG is expected to file its report next month, with a council decision on how to move the project forward due in January.
Contractor Buckingham, which had first been shortlisted for the job in 2015 and replaced Bouygues at the beginning of this year, had given the council a quote to build the arena, but its work on the scheme is now on hold until KPMG's report has been assessed by the council.
Bristol mayor Marvin Rees said such a pause during the pre-construction phase was "not unusual" and Buckingham had "done a good job".
But Rees said that while he was "100% committed" to the arena, which was due to open to the public in 2020, the council could not commit to the existing Populous and Feilden Clegg Bradley design on the proposed site – Arena Island – "at any cost".
The current cost estimate of £123.5m, itself up from an earlier figure of £90m, was "highly likely" to rise further, and rise significantly, the council said. It declined to publish a precise number, claiming it was "commercially sensitive and remains confidential".
The arena's build cost was a challenge which the council needed to deal with, Rees said. "I've asked our consultants KPMG to consider every avenue. This includes raising private investment, thinking about other sites and considering designs which could be delivered within budget.
"Nothing is off the table because one way or another this city is going to get an arena it can afford."
The venue's opening date of 2020 still held, the council said, although this would depend on options recommended by KPMG, "and what future decisions are made".
The plan to build the Bristol Arena has been beset with problems, with several firms, including Sir Robert McAlpine and Laing O'Rourke, all walking away from the project in early 2016.
Buckingham has been contacted for comment.