Professional body joins several developers in signing up in recent months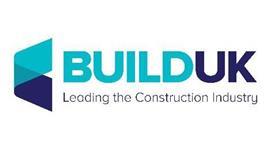 Trade body Build UK has signed up its first professional body.
The Chartered Institute of Building (CIOB) is to become a Build UK Member.
Last year Build UK, which primarily represents thousands of tier one and specialist contractors, signed up several clients, including Argent, Great Portland Estates Lipton Rogers and Quintain as it aims to create a more joined up industry.
Build UK chief executive Suzannah Nichol said: "We are all behind the goal of delivering new homes, new infrastructure and more public and private buildings and we each have a role to play creating a successful construction sector.
"By joining Build UK, CIOB demonstrates its forward thinking commitment to a better industry, and by working together we can really drive change across the industry."
Chris Blythe, chief executive of the CIOB, said: "The industry is at its best when it collaborates and that is something we need to reflect when we talk to government and clients.
"Our public benefit agenda and ambition to create a safer, more professional and rewarding career for those who join construction is sentiment shared by Build UK and together we can make an even bigger difference."
Build UK has also said it is supporting the CIOB's toolkit for addressing the issue of modern slavery in the construction industry.