Building owners are preparing to do either the minimum or nothing to meet new energy efficiency standards
Building owners appear to be preparing to do only the bare minimum to meet new energy efficiency standards in 2018 or have no plans at all, exclusive research by Building reveals.
The Energy Act proposes to make it illegal to rent building space with an energy performance rating below E from 2018.
A survey of retail and office building owners and developers for Building's Sustainability White Paper shows that half of all developers were either only planning to meet this minimum standard for their existing F and G rated buildings or have not made any plans at all.
Only 6% said they were making upgrading their stock a priority, despite all respondents having some F and G rated buildings in their portfolio.
Patrick Brown, assistant director at the British Property Federation, said it showed that the government needed to give more certainty about the changes.
"These results may be because at the moment all we have is a verbal reassurance that F and G rated buildings will be outlawed and a suggestion that it [the minimum standard] will be brought in for all leases," he said.
Brown added that if that changes apply to all leases, including where the building is already let, it would be very problematic for landlords, who would be forced to upgrade occupied buildings.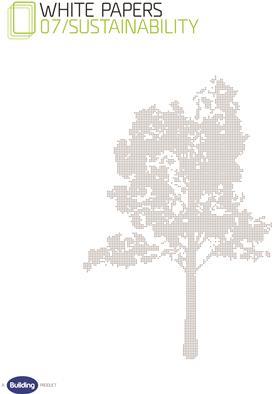 You can now pre-order Building's Sustainability White Paper, offering expert advice and commentary to support business decisions for the coming year. It will reveal exclusive survey and market data from key sustainability professionals. Pre-order at building.co.uk/sustwhitepaper