Industry experts including Graham Watts also appointed to board of directors
The organisation created to drive change in how the industry approaches building safety has appointed the boss of a chemicals trade association as its first chair.
Chemical Industries Association (CIA) chief executive Stephen Elliott has been appointed as the independent chair of the Building a Safer Future charter (BSF), set up last year to regain the trust of the public in the safety of buildings in the wake of 2017's Grenfell fire.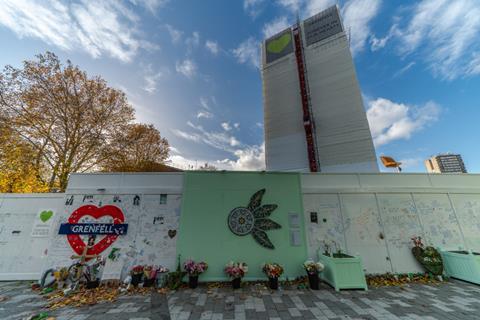 Elliott has been picked because of his experience with the CIA's Responsible Care program, a voluntary set of health and safety commitments undertaken by chemical businesses.
The BSF said that the Responsible Care initiative will help provide the BSG with "robust and proven model for engagement across the built environment".
Elliott is also a member of the Control of Major Accident Hazards Strategic Forum and a member of the Process Safety Management Competence Board.
He said his appointment has come at "an incredibly important phase of development" for BSF, which already counts Kier, Barratt, Willmott Dixon, L&Q and Peabody as signatories among many others.
Elliott added: "Working hard to deliver a robust, challenging and accountable Charter will be crucial if we are to achieve the trust amongst all building users, those who work in the industry, communities and the wider public."
The body has also appointed eight experts to its board of directors, including Construction Industry Council chief executive Graham Watts and Lucy Rowsell, head of information management at one of HS2's main contractors, EKFB, a JV between Effiage, Kier, Ferrovial and Bam.
The Building a Safer Future charter's new appointments:
Chair: Stephen Elliott, chief executive of the Chemical Industries Association
Board of directors:
John Brett, director of resident safety at the London borough of Camden
Paula Heatley, assistant director for new homes and quality at Peabody
John Monks, director of safety and security at British Airways
Diana Montgomery, chief operating officer at the Construction Products Association
Teresa Ocansey, board member and resident of Wandle Housing
Lucy Rowsell, head of information management at EKFB
Jeremy Stibbe, building safety planning and regeneration at JSA Ltd
Graham Watts, chief executive officer at the Construction Industry Council