But administrators to collapsed contractor also pursuing £13m in counter-claims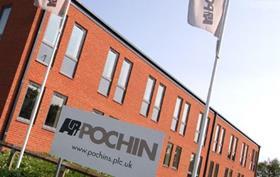 Pochin's Construction, the Cheshire-based contractor which went into administration over the summer, is facing nearly £20m in non-performance claims over schemes it was working on when it went bust.
Liabilities relating to jobs that ground to a halt when the group collapsed in August were being "assessed" but have been put at £18.3m.
Joint administrator Sarah O'Toole from accountant Grant Thornton said Pochin's Construction owed a total of £89m to various unsecured creditors, who were set to receive just 0.4p in the pound.
Creditors taking a hit include Japanese insurance giant Tokio Marine, which is owned more than £5m, while more than £328,000 is owed to Salford-based electrical engineering group Quartzelec.
The firm's main lender NatWest is a secured creditor which has been told it will get its missing £8.6m back.
Pochin's Construction was pursuing several claims around legacy and current schemes worth £13.4m of which nearly £6m related to seven jobs the firm was working on when it collapsed.
These funds were being pursued by the administrators "for the benefit of the creditors", O'Toole added.
The £50m turnover group ran into trouble on four problem residential schemes in Manchester it had been developing since 2015 which generated losses in excess of £17m.
The jobs suffered from unspecified design issues which led to "significant delays", while O'Toole said efforts to clawback losses on the jobs proved "protracted and costly".
A planned re-jig of the construction business failed, as did attempts to raise cash through selling off land and property assets.
In January this year, the group reported losses of £6.3m for the year to the end of February 2018 on turnover of £50.4m.
In May directors, brothers James and Robert Nicholson, pumped £1.5m into the business to prop up the group's construction arm, but a failure to secure new work and missing out on bridging finance meant it was unable to continue trading.
The business went into administration on 5 August owing suppliers and sub-contractors nearly £9m and £11.6m to inter-company creditors. The firm also had a pension deficit of £25m.
Pochin's had £702,000 cash in the bank when it went bust, according to the administrators' report.
The group had been wholly owned by Pochin's Limited, which simultaneously went into administration with its subsidiary.
The parent firm had just £9,388 cash in the bank when it went under, according to the administrator's accounts.
Pochin's was founded as a joinery business in Manchester in the 1930s by the Nicholsons' grandfather Cedric. It employed 120 people with more than 90 working for the contracting arm.