Cala Group's revenue rose 18% to £255m last year, the housebuilder has said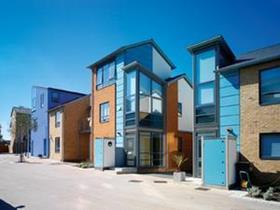 In its results for the year ended 30 June 2012, the firm reported its revenue had climbed 18% on the previous year to £254.7m, with pre-tax profit up from £2m in 2011 to £11.4m.
The firm said its private completions had increased 24% to 666 homes, with the average private sales price up from £328k in 2011 to £340k this year.
The firm said it had an owned and contracted landbank of 9,600 plots, wit with a potential gross development value of £3bn - equivalent to around9 years' output on current projections.
The firm said it had a "strong forward private sales order position" as at 1 July 2012, with of 172 homes - up from 147 - at the same point last year.
Alan Brown, CALA Group chief executive said: "CALA has delivered an excellent performance during 2012 with our highest profits since the Group was taken private in 1999, improved gross margins and excellent progress in developing the length and quality of our landbank.
"In a relatively flat market, the Group's premium market positioning, industry leading customer service and presence in the more affluent areas of the UK such as the Home Counties, the Cotswolds, Edinburgh and Aberdeen have helped us exceed our sales and profits targets for the year, providing a firm platform from which to build.
"The Group continues to benefit from its focus on delivering excellent customer service and building high quality, well designed homes in these prime locations. As a result, we have been able to make significant progress during the year and, looking ahead, based on a continuation of the current market conditions, the Group envisages further growth across the business."