Half-year revenue rises to C$2.9bn on back of contract wins for subsidiary Parson Brinckerhoff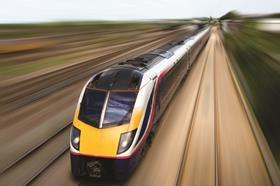 Contract wins in Australia and on the California High Speed rail project, as well as the contribution of acquired consultant Parsons Brinckerhoff, have more than doubled WSP's half year revenue to CAN$2.9bn (£1.4bn).
Revenue grew by 260% in the first half of 2015, compared to the same period the previous year. Pre-tax profit jumped almost three-fold to CAN$143m (£70m), up from CAN$54.3m (£26.4m).
WSP's revenue was boosted by the performance of its subsidiary Parsons Brinckerhoff which won the US$700m (£448m) contract to act as delivery partner for the high speed line in California earlier this year.
The new rail line will feature 24 stations and once the first phase is complete it will allow passengers to travel from Los Angeles and San Francisco in around three hours. The line will eventually extend to Sacramento and total 1287km in length.
President and CEO of WSP Pierre Shoiry said: "I am pleased with our results, as we continue to see momentum in all of our business areas and have performed strongly in terms of many of our key metrics.
"These results clearly demonstrate the depth of our employees' technical expertise, as underscored by recent wins such as the Pacific Highway upgrade project in Australia or the California High Speed Rail project. By maintaining a clear focus on technical excellence, we will be recognized as the go-to firm in all of our operating sectors.
"We believe in the strength of our business model and the effectiveness of our growth strategy and we will remain focused on driving organic growth, leveraging our global know-how and identifying opportunities to acquire professional services firms with complementary expertise."