Councils ask for Right to Buy reform
Calls for a reform of the government's Right to Buy programme have grown after new figures show that the number of housing starts across England in the last quarter fell by 8% year-on-year.
Data from the Ministry of Housing, Communities and Local Government (MHCLG) also shows the 37,200 new build housing starts in the quarter to the end of June were 2% lower than the January to March period, when they had fallen by 8%.
Annual new build housing starts totalled 160,640 in the six months to the end of June, down by 1% year-on-year.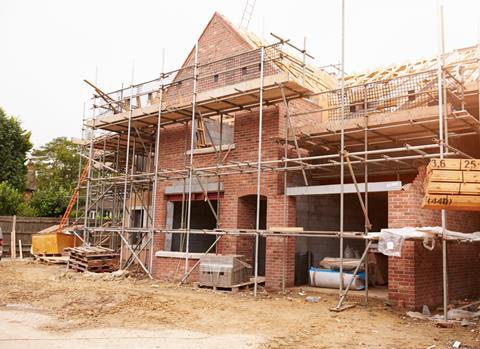 Responding to the figures Tom Beattie, vice chair of the District Councils' Network, said the government's lifting of the housing borrowing cap earlier this year had been a welcome move, but ministers needed to now allow local authorities to go further.
"The government must reform Right to Buy, implement a streamlined compulsory purchase order process, introduce step-in rights to intervene on stalled proposals, and release housing infrastructure funding to enable all areas to contribute to getting a roof over everyone's head," Beattie added.
The second successive decline in house-building starts was going to translate into fewer completions in 2020 unless there is a swift reversal in fortunes in the final six months of the year, said Joseph Daniels, founder of modular housing developer Project Etopia.
The latest data should act as a wake-up call to the government which, "despite setting grand housebuilding targets, now faces the prospect of watching the industry cut and run from those ambitions, leaving them in tatters", Daniels said.
Clive Docwra, managing director of consultant McBains, said housing delivery was "still nowhere near the number required" to meet the government's mid-2020s target of 300,000 homes built every year.
"Demand for housing is far outstripping supply, but these figures prove there is still no light at the end of the tunnel in terms of solving the housing crisis," Docwra added.
Housing associations starts dipped by 4% in the second quarter to 6,290, although completions rose by a fifth to 8,550. Private starts fell by 2% to 30,390, while completions grew by 2% to 36,150.
All quarterly starts were 24% below their 49,000 March quarter 2007 peak, while year-to-June 2019 completions rose 8% to 173,600, a statistic housing secretary Robert Jenrick called "hugely welcome".