Public want more involvement in infrastructure projects in return for support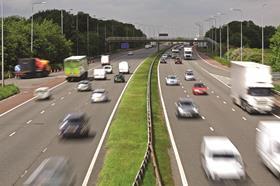 People in Britain want more involvement the planning and delivery of infrastructure in exchange for supporting major infrastructure investment, according to a survey published today.
The annual survey of the public, conducted by Copper Consultancy with Peter Brett Associates, also found only six per cent of the public think there is a "very well co-ordinated" national or local infrastructure plan.
The survey, which polled 2,000 members of the public on their attitudes to infrastructure, found that 41 per cent would be more confident in the delivery of projects if there was community engagement, while 30 per cent want to see more consultations and 25 per cent want more leadership from politicians.
In advance of the launch of the report at the Institute of Civil Engineers (ICE) today, Lord Adonis, chair of the National Infrastructure Commission (NIC), said the UK needs to "utterly transform" the way major projects are planned and delivered.
Overall, the survey found that 87 per cent of people support investment in new infrastructure, while 85 per cent want to see improvements to existing infrastructure.
When quizzed on national infrastructure priorities, the public favoured renewable energy (43 per cent) and housing (39 per cent) over rail or roads, while only eight per cent wanted to see airport expansion.
The majority of people surveyed also thought developers have too much power over infrastructure, with 58 per cent saying the "balance of power is too much in favour of developers' plans over the wishes of the community."
Commenting on the survey, Lord Adonis said: "This report is timely and vital. For too long the British people have been forced to put up with chaos, congestion and costs, thanks to successive governments' failure to build the long term infrastructure this country needs.
"So as we establish the independent National Infrastructure Commission, it is clear we have to utterly transform the way we plan and deliver major projects in this country.
"This survey shows that the public want proper investment and planning behind world class developments. But whilst the support is there for real improvement, people rightly demand proper engagement and genuine consultation."
Sir John Armitt, ICE president and also an NIC member, said: "Public interest in infrastructure is as much driven by fear of disrupted lives as it is by a promise of greater convenience, speed or improved quality of life.
"Our ability to explain – in plain language - what we are trying to achieve and why, to be prepared to consider alternative solutions, and to put ourselves in the public's shoes is absolutely vital if we are to gain sufficient political and public support, without which important projects simply cannot proceed."