Mace revises up tender price inflation forecasts for London market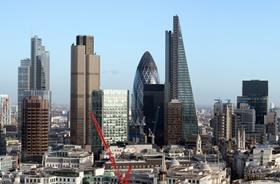 The surge of demand for construction services in London has led to capacity shortages and tender price rises, according to the latest tender cost update from Mace for the third quarter.
Mace has revised up its forecast for tender cost inflation from 3.5% to 4.5% for both 2014 and 2015, which it attributed to capacity shortage among contractors leading to a "significant reduction in competition and rising margins".
Mace's forecast for 2016 remains at 4% as industry capacity is expected to grow and moderate the upward pressure on prices.
Outside of London, reports that there is still enough capacity across the UK to meet demand, as well as steady competition, continue to subdue price increases.
Mace's forecast for average inflation remains unchanged at 2% for 2014, rising to 2.5% in 2015 and 3% in 2016.
Mace's managing director for cost consultancy Chris Goldthorpe, said: "While it is still possible to obtain competitive tender returns in the regions, the London market has seen contractors unable to meet the rising demand, resulting in a selective response to tender invitations and an unwillingness to take on risk.
"It is now a regular occurrence for contractors to turn down tender opportunities, particularly if they involve single stage tendering, incomplete design information or significant construction risks. We are also seeing overheads and profit allowances increasing to levels that have not been seen for the last five years as competition is reduced."