Projen is active in the pharmaceutical, oil and gas, manufacturing and bio energy markets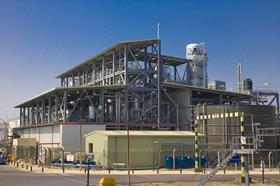 Capita has acquired 100-strong project management and engineering solutions business Projen for an undisclosed sum.
Cheshire-based Projen provides design, engineering and management services in the pharmaceutical, oil and gas, manufacturing and bio energy markets.
It will join Capita's 4,000-strong property and infrastructure business and sit within its design and management division.
Capita said the acquisition would "expand Capita's existing services into new key markets and create opportunities for cross-selling a wider range of expertise to clients of both organisations, as well as the up-selling of wider transformational partnerships to new clients in key growth markets such as bio energy".
Projen works for clients including GlaxoSmithKline, Sanofi, Smith & Nephew, BP and AkzoNobel,.
In recent years Projen has expanded into the bioenergy field to deliver biofuels, biomass, and biogas projects, particularly on the development, design and build of anaerobic digestion plants in the energy from waste market.
Simon Birchall, executive director of design and management at Capita, said: "Projen is an excellent cultural fit for our business and reflects our commitment to expansion through the acquisition of strong and innovative businesses that allow us to enter new markets and provide new technological solutions to our clients.
"Projen is a well established, innovative business in key target markets for us and I welcome its staff to our business."
Martin Seabrook, managing director of Projen said: "We are delighted and excited to be joining Capita.
"Working as part of a major consultancy will allow us to invest in the future growth of our business, further develop our staff, and expand our capabilities into new markets – as well as giving our clients access to the skills and transformational expertise of a market-leading business."