Consultant works with sculptor Gerry Judah on the Jaguar-sponsored centre sculpture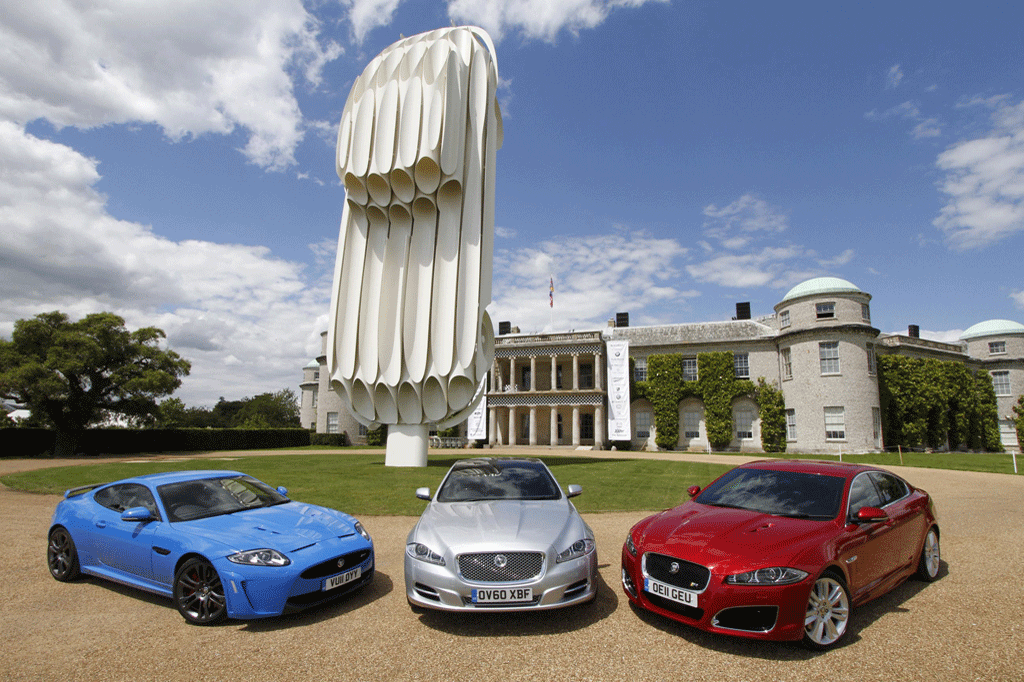 Capita Symonds' structures team has worked with sculptor Gerry Judah on this year's Goodwood Festival of Speed central sculpture.
Sponsored by Jaguar to celebrate 50 years of the iconic E-Type, the 27m high sculpture has been carved into the form of an E-Type from 150 tonnes of steel - equivalent to 122 real-life cars.
The sculpture comprises half a kilometre of 1220mm diameter steel tubes, while the surface is covered with four tonnes of paint. Its wheels are themselves the size of an ordinary car while 90 tonnes of concrete provide support for the structure under the ground.