Industry reacts with surprise at prospect of £14bn-turnover construction giant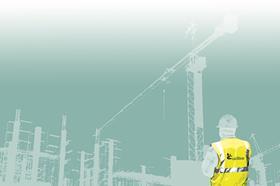 The construction industry reacted with surprise this week following the news that contractors Carillion and Balfour Beatty are in talks over a merger that could create a £14bn-turnover construction behemoth that would be a "force to be reckoned with".
Last week, £4.1bn-turnover Carillion and £10.1bn-turnover Balfour Beatty confirmed they were engaged in "preliminary" talks - prompted by Carillion - over a possible merger.
As Building reveals this week, it is not the first time the firms have discussed the possibility of a merger; nevertheless, the announcement of the talks caught the industry by surprise.
This week analysts said the deal – should it go through – could realise between £140m-£250m in synergies because of the considerable overlap between the two firms, particularly in the UK where both firms boast large construction and support services businesses.
Andrew Gibb, analyst at Investec, said any merger would create a major player in the UK construction market and given the size of the two firms and their position as the UK's top two contractors he would "not be surprised" if the Competition Commission wanted to run the rule over any deal.
He added: "[Carillion and Balfour Beatty] are already the big boys, although Carillion less so. They would be a force to be reckoned with."
Kevin Cammack, analyst at Cenkos, said he gave the merger a "50/50" chance of going through.
But he said if it did it could herald the end of Balfour Beatty as a giant of UK construction, as Carillion has been downsizing its main contracting business and would likely do the same with Balfour Beatty.
"Carillion […] have spent years trying to grow the services side and halving the construction business," he said.
He said the only way for Carillion to achieve the required synergies for the deal would be to cut back costs in Balfour Beatty's £2.8bn-turnover UK construction business, as there was limited scope to achieve cost reductions overseas.
"Where the big money comes out is on the construction side of things," he added.
Cammack said he viewed the proposal as "an opportunistic take over" of Balfour Beatty, rather than a merger. This view was echoed by other analysts, who said Carillion's recent successes, such as £4.5bn worth of defence estate contract wins gave it momentum in the market, compared to Balfour Beatty, which has made a series of profit warnings, prompting the exit of chief executive Andrew McNaughton in May, and has announced its intention to sell consultant arm Parsons Brinckerhoff.
This week a Balfour Beatty source denied the proposal was a takeover, saying any deal "must work for us". "We are only going to do it if there's something worth having in it," the source said.
The source said a merger with Carillion would "accelerate" Balfour's strategy of growing its construction business; give the firm a "bigger and better quality" share of the construction market; and would give Balfour an entry into geographies where it did not currently have a presence, such as Canada.
The source denied the deal would entail a scaling back of Balfour Beatty's construction profile to bring it more in line with Carillion's business model.
"If this deal meant getting out of construction there would be no deal," the source said.
The source said that the prospect of a merger had no effect on the company's search for a new chief executive, following the exit of McNaughton, which was still going "full bore".
The source added that the merger, if it were to go ahead – and the two firms have set a deadline of 21 August to make a decision – would not be expected to be completed before Christmas, and would only go ahead after the completion of the sale of Parsons Brinckerhoff.
This week market commentators suggested a number of firms were looking at £167m-turnover Parsons, which Balfour Beatty acquired in 2009, with Atkins, WSP and CH2M Hill all mentioned as possible buyers, along with steel giant Tata and Chinese firms looking to enter the UK professional services market.
Atkins, WSP, CH2M Hill this week all declined to comment on whether they were interested in Parsons.