Contractor reaches financial close on Midlands Priority School Building programme finance batch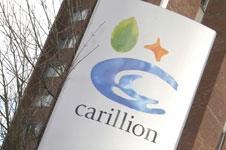 Carillion has reached financial close on a 25-year £187m Midlands Priority School Building Programme private finance batch.
Carillion joint venture Priority School Building Programme (PSBP) Midland Limited will invest £5.5m of equity into the 25-year private finance concession contract using the government's PF2 model.
The project will see facilities in eight schools replaced over a two-year period with Carillion building the schools at a capital cost of £138m, with life-cycle maintenance services delivered for £49m.
Carillion chief executive Richard Howson said: "We are delighted to have achieved financial close on this important schools programme.
"This latest project has been an excellent example of collaboration between the public and private sectors and we look forward to working with the Education Funding Agency to deliver state of the art facilities to support its objectives for creating outstanding learning environments for students."
Schools in the Midlands Priority Programme
Alfreton Grange Arts College, Derbyshire
ARK Kings Academy, Birmingham
Greenwood Academy, Birmingham
Plantsbrook School, Birmingham
President Kennedy School, Coventry
The Phoenix Collegiate, Sandwell
The Queen Elizabeth Academy, Warwickshire
Top Valley Academy, Nottingham