Financial Reporting Council began initial investigation two weeks after firm went under last January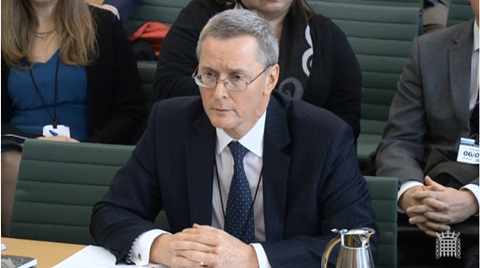 The MPs who ran the parliamentary inquiry into Carillion's collapse last year have written to a City watchdog to ask it how its investigation into the failed firm is progressing.
Business committee chair Rachel Reeves and work and pensions committee chair Frank Field have asked Financial Reporting Council (FRC) chief executive Stephen Haddrill for an update on the probe.
The FRC is looking at KPMG's audit of Carillion between 2014 and 2017 as well as the conduct of two former Carillion finance directors, Richard Adam (pictured) and Zafar Khan. It is also looking at issues relating to the preparation and approval of Carillion's financial statements for the 2013 financial year.
In their letter sent earlier this month, Reeves and Field said: "It is now over 18 months since the collapse of Carillion and both our committees are keen to see the structural and cultural changes enacted that would prevent another such scenario.
"We would welcome any other relevant updates on your work or the progress of investigation that you are able to provide us."
Reeves and Field also specifically asked for the FRC to set out for the scope of each of investigation relating to Carillion, together with details of the progress in each investigation and when it expected these investigations to complete.
The pair have also written to David Chapman, the Official Receiver at the Insolvency Service, for an update on how the firm's liquidation is progressing.
And they have asked for an update on the Insolvency Service's investigation into the directors and former directors of the company and when it expects to complete its work.
They also want to know how many more recoveries of cash were expected to still be made and how much is expected to be paid to the Pension Protection Fund.
They also asked for an update on how much the liquidation will cost and how much special managers PwC has been paid for its work.
PwC was appointed on the day of collapse, last January, to act as special managers for the Official Receiver.