Contractor says it is one of six on £1.5bn five-year substation job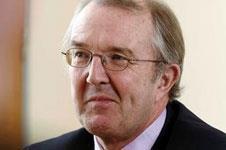 Contractor Carillion has won a place on National Grid's £1.5bn framework to build out a new sub-station network over the next five years.
Carillion says it is one of six contractors to win a place on the framework, but National Grid has as yet not confirmed the identity of the other firms.
The win comes after Carillion became one of four framework contractors to play a part in National Grid's £3.2bn eight-year network renewal programme.
It also comes as the firm was announced as the winner of the £425m Royal Liverpool Hospital PFI job.
Carillion made the announcement of the National Grid win at yesterday's AGM, in which it said the firm was on course to meet profit expectations, despite "challenging" market conditions.
Chair Philip Rogerson said: "As expected, revenue in the first half of 2013 is likely to be lower than in the corresponding period in 2012, primarily because the rescaling of our UK construction activities resulted in the Group having a lower revenue run-rate.
"However, having achieved this rescaling over the past two years by being selective in terms of the contracts for which we bid, we now have a higher quality UK construction business."