Firm reports strong trading over third quarter, which stands in contrast to rival Balfour Beatty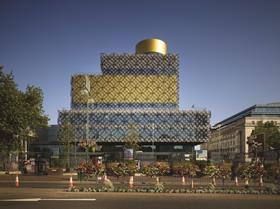 Carillion has reported strong trading over the third quarter of the year, in an update to the City this morning that stood in contrast to the woes afflicting its rival Balfour Beatty, which was the subject of a failed merger bid over the summer.
Carillion said this morning that trading in the third quarter of the year was in line with management expectations, and that following winning £3.2bn in work in the first half of the year, it was now focused on mobilising contracts.
The firm said: "Importantly, in winning new work we have maintained our highly selective approach to the contracts for which we bid and therefore the group continues to target revenue growth in 2014 at an operating margin in line with expectations."
Carillion added: "With trading in line with expectations, a strong order book and a substantial pipeline of contract opportunities, the board's expectations for 2014 and the group's prospects for growth over the medium term, remain unchanged."
Carillion's trading positions stands in contrast to Balfour Beatty, which issued a £75m profit warning this week, its fifth in less than two years.
Balfour's share price fell 25% on the news on Monday, down to its lowest level since 2003, with the firm's market cap falling to £1.3bn – £700m below the level Carillion valued the firm at in its merger offer over the summer.