Contractor is among firms associated with the Consulting Association expected to be summoned before committee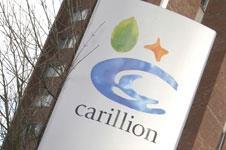 MPs investigating blacklisting in the construction industry are planning to call major contractors, including Carillion, as witnesses.
Scottish Affairs Select Committee chairman Ian Davidson MP said this week that he wanted to hear from unions as part of the committee's investigation, as well as some of the companies that used the Consulting Association, an organisation exposed as holding a construction industry blacklist in 2009.
Building understands that one of the firms the committee expects to call is Carillion.
The committee is also receiving official advice from former Ucatt general secretary Alan Ritchie, who resigned from the union earlier this year after being barred from standing for re-election amid allegations that he had misused expenses. Davidson, who has links with Ucatt, said he did not wish to comment on Ritchie's Ucatt history.
As Building revealed last week, at least 10 construction firms, including Carillion, Balfour Beatty and Sir Robert McAlpine, are set to face a High Court claim from the GMB union over alleged blacklisting in the construction industry.
GMB has appointed law firm Leigh Day & Co to prepare a compensation claim in the High Court on behalf of members who say they were denied work because they were on a blacklist of 3,200 people.
A Carillion spokesperson said the company could not comment on "threatened legal proceedings […] which will be addressed and defended in any such proceedings".