Contractor earned more than £360m with the infrastructure client in the year to 31 March 2015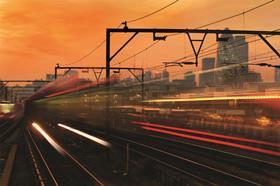 Network Rail has paid more to Carillion than any other supplier over the past year, with the contractor raking in £361m from the infrastructure client in the year to March 2015.
Network Rail's top 20 supplier spending chart shows it spent almost 5% of its total infrastructure spending with Carillion.
German signalling specialist Siemens was second on the list, earning £269m for signalling work.
Bam Nuttall was third on the list with £250m, while Balfour Beatty had a resurgent year in rail infrastructure, rising to fourth on the list with £241m.
Network Rail says it spends around £5bn a year on works, services and products, with around 45% of its total spend with its top 20 suppliers.
| | | | |
| --- | --- | --- | --- |
| Top 20 suppliers 2014-15 | | | |
| Supplier name | Spend | Description of goods, services or product | % of total |
| Carillion Construction Ltd | £361m | Infrastructure contracting | 4.82% |
| Siemens Rail Automation Ltd | £269m | Signalling infrastructure contracting | 3.59% |
| BAM Nuttall Ltd | £250m | Infrastructure contracting | 3.34% |
| Balfour Beatty Rail Ltd | £241m | Track infrastructure contracting | 3.23% |
| Eversheds LLP | £231m | Business Consultancy | 3.08% |
| Costain Ltd | £215m | Infrastructure contracting | 2.88% |
| British Energy Direct Ltd | £189m | Utilities Supply | 2.53% |
| Atkins Ltd | £176m | Signalling infrastructure contracting, consultancy services | 2.36% |
| Amalgamated Construction Ltd | £159m | Infrastructure contracting | 2.12% |
| J Murphy & Sons Ltd | £155m | Infrastructure contracting | 2.07% |
| Amey-Colas | £1501m | Track infrastructure contracting | 2.01% |
| Babcock Rail Ltd | £149m | Track infrastructure contracting | 1.99% |
| EDF Energy Customers Plc | £133m | Utilities Supply | 1.78% |
| Signalling Solutions Ltd | £122m | Signalling infrastructure contracting | 1.63% |
| Tata Steel UK Ltd | £98m | Steel manufacturer | 1.31% |
| Amey Rail | £96m | Infrastructure contracting | 1.28% |
| Colas Rail Ltd | £94m | Infrastructure contracting | 1.26% |
| Geoffrey Osborne Ltd | £90m | Infrastructure contracting | 1.20% |
| DB Schenker Rail (UK) Ltd | £87m | Rail logistics | 1.16% |
| VolkerFitzpatrick Ltd | £76m | Infrastructure contracting | 1.01% |
| © Copyright Network Rail 2015 | | | |