Emma Mercer becomes CFO as Zafar Khan departs as finance director, while EY partner parachuted in as 'chief transformation officer'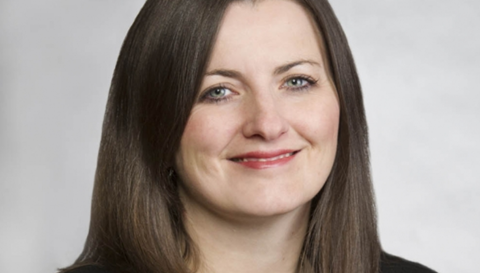 Troubled contractor Carillion has announced a major shake-up of its senior management, including the departure with immediate effect of its group finance director, Zafar Khan, while a number of senior executives including its former chief executive Richard Howson will all leave in the coming weeks.
The group has seen its share price collapse in recent months, following a profit warning issued in July, along with the announcement of more than £800m-worth of contract writedowns.
In what amounts to a senior management clear-out, Emma Mercer (pictured) has been appointed chief financial officer, also with immediate effect, and the group has parachuted in Lee Watson, a partner at EY – which is undertaking a strategic review of parts of the business – as 'chief transformation officer' on a secondment from the consultancy firm.
Mercer joined Carillion in 2008 and has held a number of roles, most recently finance director of the UK construction business, having being appointed to the position in April this year. Prior to that she was CFO and senior vice president at Carillion Canada.
Carillion also announced that Andy Jones, the head of its Canadian operation, will take up the role of chief operating officer from the beginning of next month.
Meanwhile, Richard Howson, Carillion's chief operating officer and former chief executive, Adam Green, managing director of Carillion Construction Services and Nigel Taylor, managing director of Carillion Services, will all leave at the end of this month, the day after it announces its half year results.
And Shaun Carter, group strategy director, will be leaving Carillion "by the end of the year".
The moves are seen as a response to the crisis which has hit the firm since the start of this year, with write-downs on contracts amounting to £845m and investors fleeing its stock; shares in the business had reached as low as 44p last week.
But Cenkos analyst Kevin Cammack was left unimpressed: "The task of recovery of all recoveries in the construction sector is in effect being driven by the ex-non-executive director, Keith Cochrane, a loan signing from E&Y and the former Carillion Canada CEO as COO. Good luck with that."
In his role as chief transformation officer, EY's Watson will "help evaluate the business and assist with strategic options", according to a spokesman.
Khan has been with Carillion since 2011, when he joined as finance director for the group's Middle East and North Africa operation. He was appointed group finance director in January of this year.
Speaking about the changes, Cenkos analyst Kevin Cammack said it was "unclear to what extent these constitute 'pushes' to clear the decks for a restructuring or 'exits' to quit a sinking ship".
He added that "there is an argument that if you are going to completely restructure the group you may as well do it with a completely clean sheet of executive management".