Business body calls on next London Mayor to commit to new homes target or risk damaging London's competitiveness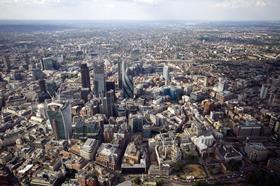 The CBI has called on the next Mayor of London to commit to building 50,000 homes a year to ensure the capital continues to be an attractive international hub for investment, skills and tourism.
The CBI's said the next mayor must commit to a housing strategy within 100 days of taking office, as well as pressure the government to deliver the Airports Commission's recommendation that a new runway is built in the south east.
Speaking about its London Manifesto, CBI London director Lucy Haynes said: "From building the 50,000 homes a year the capital needs to house its talented workers, and a new runway that will boost our exports to high growth markets, to making the city a global beacon for digital and technological skills, London's next leader has a unique opportunity to plan ahead, and position the city at the head of the pack."
The call by the CBI comes days after the London Housing Commission, chaired by Bob Kerslake also recommended "radical" new devolution to solve London's housing crisis.
The final report by the commission also called for 50,000 homes to be built to keep pace with the city's growing population or risk damaging businesses in the capital.
Kerslake said: "The London Housing Commission does not claim to have all of the answers, but it is clear that the status quo will not do.
"The housing crisis will not solve itself, and radical measures of the sort we outline in this report will go a long way to delivering the volume of quality, affordable homes that the capital desperately needs."