The framework is nearly four years late after the previous procurement process collapsed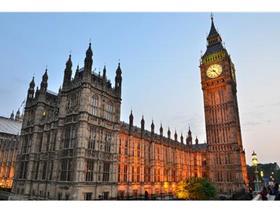 The government's buying arm has finally awarded its £2.9bn flagship consultancy framework, Building has learned.
It is understood consultants including Arcadis, Capita, Ch2m, Gleeds, Faithful+Gould, Jacobs, Lendlease, Mace, McBains Cooper, Ridge and Turner & Townsend are among those to have won places on the six-lot framework. The full list of winners is expected to be confirmed within days.
The Crown Commercial Service (CCS) informed bidders just before the government entered purdah on 21 April following Theresa May's decision to call a snap general election.
The award of the framework is nearly four years late after the previous process was cancelled by the Crown Commercial Service's procurement partner UK SBS following a High Court challenge to the framework by then-failed bidder Turner & Townsend.
The CCS subsequently took over control of the framework in November 2014, but it has been beset by delays which the CCS has previously blamed on "the complexity and size" of the framework and the need to get it right.
Earlier this year a committee of MPs investigating the performance of the CCS labelled its management of procurement frameworks as "unsatisfactory".
The committee added that the CCS had been unable to demonstrate that its frameworks are the best in the market, as well as failing to renew or replace frameworks before final expiry dates.
It was also revealed the CCS was only managing £2.5bn of spending on behalf of seven government departments instead of the expected £13bn on behalf of 17 departments.
At the time a CCS spokesperson said: "With an experienced senior leadership team now in place, we are confident in our ability to deliver even greater value for the taxpayer moving forwards through the centralised procurement of common goods and services."