US consultant edges ahead in race as its European boss is poached to become HS2 chief executive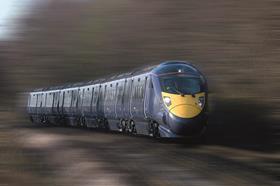 US consultant CH2M has emerged as favourite to win a £170m deal to be development partner on phase two of HS2, Building has learned.
The engineer is bidding for the prestigious role alongside American rival Bechtel and a joint venture between Mace and Turner & Townsend (T&T). All three were shortlisted for the job in August last year.
According to well-placed market sources, CH2M is expected to edge out Bechtel to the seven-year contract on the phase two of HS2 – worth between £130m and £170m. The winner will work on the development of the high-speed line branching north of Birmingham to Manchester and Leeds.
The Mace and T&T team is no longer understood to be a contender.
A final decision is expected later this month. CH2M referred enquiries to HS2 Ltd, which declined to comment.
If CH2M does win the role, it is likely to prove controversial coming soon after HS2 Ltd's appointment of CH2M European managing director Mark Thurston (pictured, below) as its chief executive last month, after the client's previous boss Simon Kirby left last September for an executive role at Rolls-Royce.
Building understands HS2 wants Thurston in as soon as possible and is aiming to have him start his new job by the beginning of March.
Thurston will replace interim HS2 Ltd chief executive Roy Hill, who was himself seconded to the client from CH2M and will return to the engineer.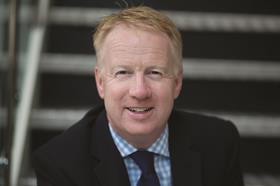 CH2M – which this week is the subject of press speculation of a possible £3bn merger with Atkins – also won the £350m contract to be engineering delivery partner on phase one of the HS2 megaproject last spring, in joint venture with Atkins and Spanish engineer Sener.
Responding to the risk of conflicts of interest in Thurston's new client role, HS2 Ltd chairman Sir David Higgins said Thurston will "cut all links" with CH2M before starting his new job.
He added: "[CH2M] will be treated in the same way as any other supplier - no more or less favourably than that.
"All those who bid for work with HS2 have the right to know that they will be treated on the same basis and, as we have shown to date, we are determined that our systems are constructed in such a way as to deliver that equal treatment."
The phase two development partner deal is one of two roles HS2 is currently deciding on. A decision is also expected later this month on the winner of the civils design and environmental services roles, worth £350m. Arup, and joint ventures between Aecom, Atkins and Spain-based INECO, Atkins/Arcadis, and Mott MacDonald/WSP have been shortlisted.